The MYOB IT Challenge is back in 2021. Registrations are open now!
The competition consists of a preliminary regional round followed by a finals round all held online! Winners of the preliminary regional round then qualify for the Trans-Tasman final where they will present their ideas to a panel of MYOB judges to get their stake in the $8,500 cash prize pool!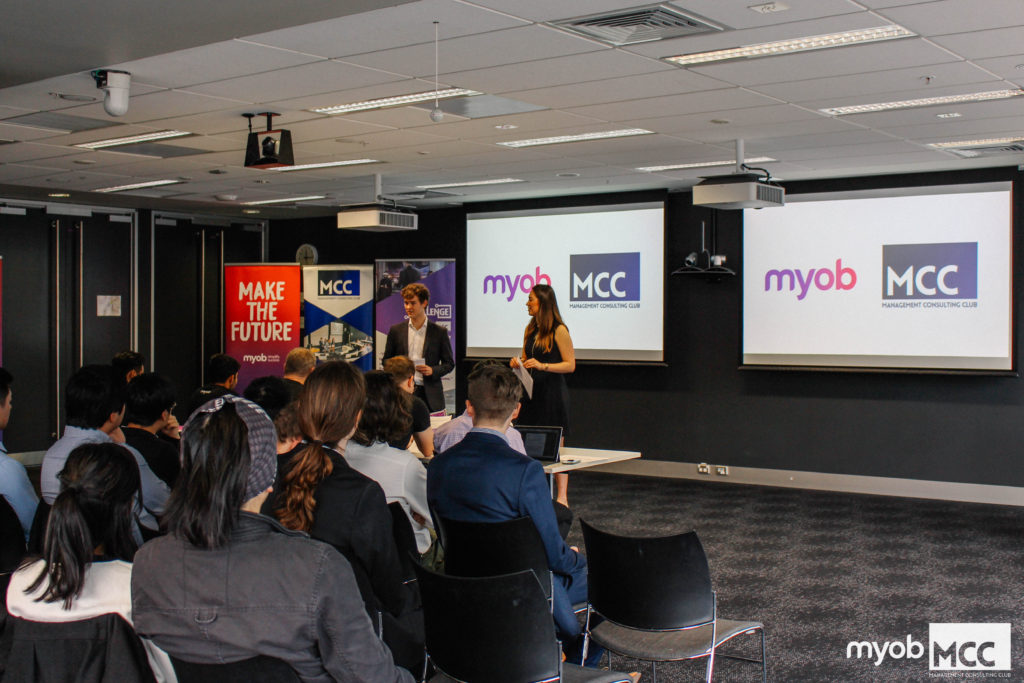 "MYOB's purpose is to help businesses in New Zealand and Australia start, survive and succeed. 
Innovation is key to achieving this purpose. But innovation must come with a clear view of the future for our customers so we can harness our technology to shape the future of business. 
We have seen the positive impact technology can have from those open to leveraging its capabilities and embracing it as an opportunity. We pride ourselves as leaders in business management software and online ERP. 
As leaders, it's our responsibility to take macro technology changes such as AI and machine learning and understand how we can build them into our platforms to ensure our customers can more effectively do business with their clients in ways that meet and even exceed, their expectations.
The MYOB IT Challenge is a chance for students across Australia and New Zealand to showcase their talents by developing real-world IT solutions. Not only will students be challenged to determine business needs through market analysis, they will propose a workable solution that can be implemented over a short period of time. To get a real taste of what it's like to work in a fast-paced environment, I'd encourage you to take on the challenge and use this unique experience to develop a deeper understanding of how your talents and passion can drive impactful change.
Good luck"